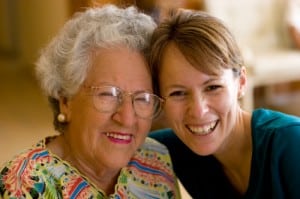 It can actually strike fear into your heart—that moment when you're talking to your aging mother or father and realize that something is not quite right. Maybe they can't remember the name of your spouse, whom they've known for years. Maybe you're over at their house and find the butter stored in a kitchen drawer. The thought creeps into your mind: are they able to take care of themselves any longer?
Even though you're an adult, it's hard to think about your parents not being the strong, capable people you've always known. It's difficult for you, and certainly for them, to admit they need help. Yet thousands of Michigan residents are faced with this scenario every year. What do you do to protect your parents, and how?
Practical Considerations When Appointing a Guardian or Conservator
Many people are confused about the difference between a guardian and a conservator. A guardian is appointed when a person lacks sufficient capacity or understanding to make, or to communicate, informed decisions about personal needs such as housing, nutrition, or medical care. A conservator is appointed for a person who is unable to effectively manage finances, property, or business matters. As a practical matter, someone who needs a guardian may also need a conservator, and vice versa. The same person might serve in both capacities, or different people might be appointed, such as two of the protected individual's adult children.
The mechanics are as follows: either the person who needs protection, or someone interested in his or her well-being files a petition in the Probate Court for the Michigan county in which the legally incapacitated person or protected person (the former term is used in guardianships, the latter in conservatorships) lives.
A hearing date on the petition will be set for about three or four weeks after the petition is filed. A Guardian ad Litem (GAL) is appointed to protect the interests of the incapacitated person. This is a good thing, as the GAL is an impartial person who can stand up for the older person in the event someone unscrupulous is trying to gain control of their financial or personal decisions.
If, after hearing, the court determines that it's in the older person's best interests to have a guardian and/or conservator, one will be appointed. He or she must file with the court an Acceptance of Appointment, or a bond. The court will issue Letters of Authority, allowing the guardian or conservator to act. In some circumstances, the court will appoint a limited guardian, whose powers are less broad.
Because these proceedings have a profound impact on the older person's rights, it is critical that all participants receive notice of the filing of the petition, its contents, and the hearing. If this is not done properly, the petition will be dismissed.
Personal Issues in Michigan Guardianships and Conservatorships
A knowledgeable Michigan probate attorney can help you with the mechanics of preparing and filing a petition for guardianship or conservatorship, serving all parties, presenting evidence at a hearing, and carrying out your duties. But he or she can also help you sort through the personal issues involved, such as helping your parent understand that he or she needs help, or managing disagreements with a sibling about an elderly parent's care.
To learn more about Michigan guardianships and conservatorships, and how to protect your aging parents, talk to an experienced Oakland County probate attorney. Attorney Jim Hubbert has helped numerous Michigan families protect elderly parents and their resources.